Create Autoresponder campaigns for Facebook pages and Instagram accounts to reply instantly to new comments and private messages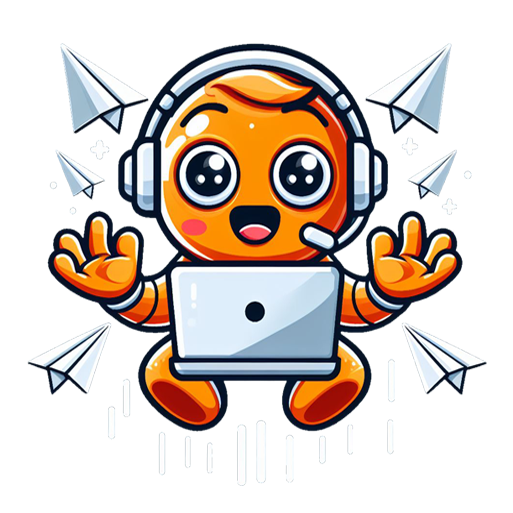 Autoresponder Bot
The Ultimate Auto Reply Software For
Facebook Pages and Instagram Business Accounts

INSTANTLY SEND A CUSTOM REPLY AND A PRIVATE MESSAGE to every new comment across all of your Facebook or Instagram posts


MESSENGER BOT WILL AUTO REPLY IN SEQUENCE to any new private message received by your fan page based on keywords
Autoresponder Bot Is 100% Compatible With Facebook Terms Of Use
It runs in background, on auto pilot, 24

x

7, even when your computer is OFF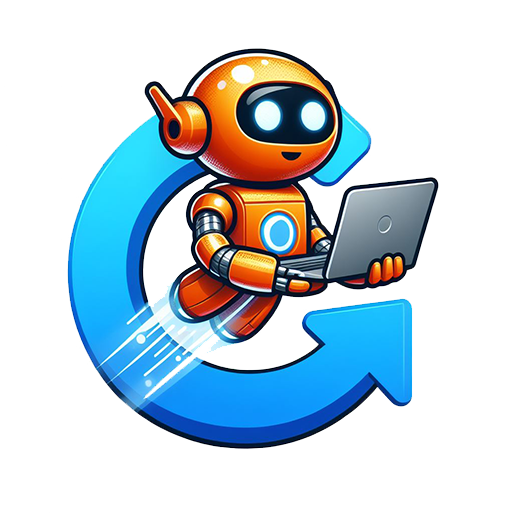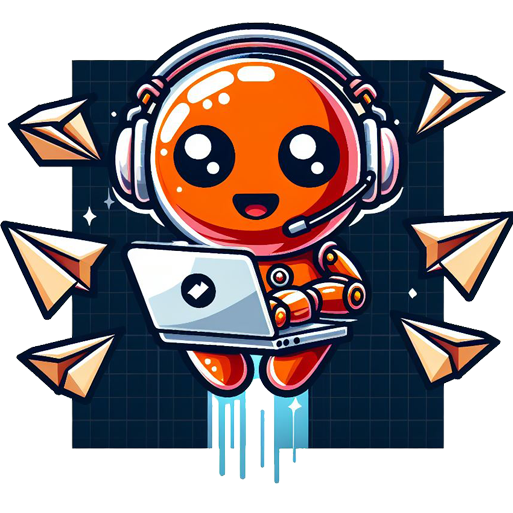 How autoresponders for Facebook pages and Instagram accounts work?
Because your Facebook fan page and your Instagram business account reflects your brand values, voice and business, it's important that you have control over interactions taking place there.
Ideally, you want to reply to all comments and new private messages instantly and moderate your accounts 24/7 to ensure they stay updated and protected. But this can be a difficult and costly goal to achieve...
The best solution is to configure auto reply and auto moderation campaigns for your all your Facebook fan pages and your Instagram accounts using THE MOST COMPLETE AND EFFICIENT software on the market: Autoresponder Bot


What is Autoresponder Bot?
It is a CLOUD BASED software that auto responds to Facebook messages and comments, gets you HOT LEADS and makes sales for you on COMPLETE AUTOPILOT!
In this way, your fan page will be very responsive to any new comment or private message, you will
SAVE A LOT OF TIME
and you
can forget about manually moderation.
All replies and private messages are sent instantly with 100% INBOX DELIVERY RATE directly in user's FACEBOOK MAIN INBOX. It also works for your Instagram business accounts!
Facebook Autoresponder Bot can be configured to auto reply to any of your fan page posts including Facebook ADS, boosted post, dark posts, photo albums, videos and photos.
Just select the campaign type, choose the autoresponder template and the software will run in background,
ON AUTO PILOT, 24x7, even when your computer is OFF!
Autoresponder Bot is the best solution if you want to:
Auto reply for REGULAR POSTS, DARK POSTS, BOOSTED POSTS, VIDEOS, LIVE POSTS and ADS Detect offensive content or spam comments and automatically remove it from your fan pages Block spammers from your fan page to avoid future comments or posts Auto respond to new comments and reply with private messages only for specific keywords Auto reply and send private messages to all posts or only to specific posts, by ID Moderate only comments containing links, specific keywords, emails, images, videos or tagged friends Auto reply in sequence to private messages received by your fan page with 100% INBOX DELIVERY RATE Create Facebook contests, sweepstakes and giveaways directly on your fan page Auto comment to any post to engage again all Facebook users who previously commented Moderate your Instagram Business profile and reply to new comments or mentions
Why this bot is the best autoresponder software for Facebook and Instagram
Below, you can find the main features of Autoresponder Bot:
100% compatible with Facebook TOS: The software operates with the functions provided and approved by Facebook API
EASY TO USE: Nothing to install or download. It is hosted on our server and the interface is user-friendly and intuitive
Autoresponder Bot acts as your personal assistant and runs in background 24x7, even when your computer is OFF
Multi-language support: the software supports UTF8 it works with any language or charset
Detects offensive content or spam comments and automatically removes it from your page
Auto reply with predefined templates to guest posts and comments on your Facebook fan pages
Automatically send a private message to anyone who comments on your fan page
Moderate any type of post: Facebook ads, guest posts, regular posts, boosted posts, dark posts, photo albums and videos
Auto reply to all comments or to comments that contain specific keywords, links, email addresses, tagged friends or images
Multiple actions available: auto reply to comments, send private messages, auto like, auto delete, ban/block users
Advanced moderation by specific keywords, post ID, post date or comment date
To diversify the predefined private messages or replies, the software supports SPINTAX
To engage the users, you can send delayed private messages after the first comment was posted
To personalize the reply, you can use TAGS: USER'S NAME, DATE, KEYWORD, LINK, TAGGED FRIEND, DAY, MONTH, etc.
Unlimited keyword lists, autoresponder templates and private message lists
Facebook contests module to encourage the users to tag friends, react, like and comment on your posts
Autoresponder Bot can periodically add new comments to any fan page post and send notifications to previous commenters
To test all features and available modules, sign up for FREE!


Login with FacebookWhy wait? Start now!
Start your FREE trial

FREQUENTLY ASKED QUESTIONS
Do you have questions? We have answers.
What auto moderation is and how Autoresponder Bot can help me?

This amazing software monitors continuously your Facebook fan pages and your Instagram accounts for new activity.
Depending on your needs, you can configure the software to:
auto respond to any new comment with a custom reply and with a private message for bad language or spammy comments, you can choose to delete the comments and permanently block the users instead of monitoring your inboxes all the time, you can set the campaign to auto reply to any new private regularly auto comment to any existing post to engage again with the old commenters
Autoresponder Bot saves your time and it will increase trust, traffic and sales!

How do I set up a comment autoresponder on Facebook or on Instagram?

You should create an autoresponder campaign in Autoresponder Bot. You will only have to set your automatic response, the triggering keywords, the running hours of the bot and the software will do everything in background. The options to reply only to specific posts, to like the new comment or to reply with a private message are also available.

Can I set an auto reply on Facebook Messenger?

Yes, with Autoresponder Bot you can configure automatic campaigns that will auto reply to any new private messages received by your fan page. You will only have to create your automatic responses for each defined keywords, the running hours of the bot and the software will do everything in background. The ability to continue with a real human agent can be chosen.

Does it support any dynamic content for auto replies?

Yes! You can dynamically include and tag the user's first name or full name in your reply template.
Also, other SPECIAL TAGS: are accepted: today date, current week day, current month, link in comment or keyword.

I would like to mix up my replies. Is this possible?

You can use standard spintax in your template and the software will randomly choose from the options you give it.
You can find more info in the help section about how to use this feature.

What happens with already moderated comments or private messages?

Autoresponder Bot will skip any comment on your Facebook pages that already has a reply, so no duplicated replies!

Can I just configure my campaigns and forget it?

Yes, absolutely!
Once you have set the rules up for the auto moderation, Autoresponder Bot will moderate any new comments, private messages.
It works in background all the time, EVEN WHEN YOUR COMPUTER IS OFF!

Is Autoresponder Bot fully Facebook compliant?

The software operates using Facebook API and it is 100% COMPATIBLE WITH Facebook TERMS OF USE AND PRIVACY POLICY

Will it auto reply to Facebook ADS, dark posts or unpublished posts?

Yes! Autoresponder Bot will moderate the comments made on posts that were created from ads manager, power editor or even posts created on a Facebook page but then hidden from the page timeline.

How often does the software check for new comments and how often does it reply?

Autoresponder Bot checks for new comments and replies INSTANTLY. However, to keep it natural and to not put a strain on the API, the replies are sent after a randomly assigned time period, between 1 and 3 seconds after the initial comment.

WHY IS AUTORESPONDER BOT THE BEST FACEBOOK AUTO REPLY SOFTWARE ON THE MARKET?

NO LIMITS for comment moderation or for messenger bot: unlimited fan pages, unlimited replies and private messages

ALL MODULES ARE INCLUDED IN EACH PLAN: FB Autoreply, Messenger Bot, Instagram Moderator, Facebook Contests, etc.

You DO NOT need you own server and a database to use the software

You DO NOT need to create your own Facebook application

Unique Facebook Contest module to encourage the users to comment on your posts and interact with your fan page

Auto Comment Poster module to regularly schedule new comments on any posts and engage again with old users

And a lot more...Please check the feature list for each plan below
FREE 30 DAYS TRIAL to test all included modules - No Credit Card Required
You will be able to upgrade to any available plan after you sign up for the FREE TRIAL.
Basic

plan

[FREE 30 DAYS TRIAL]
4.9

$
39

$
49

$
Facebook accounts - 1 account
Comment autoresponders - 3 campaigns
Messenger Bot - 3 campaigns
Instagram Moderator - 3 campaigns
FB Export Tool: 5000 exported users/month
Facebook contests module: YES
Unlimited Facebook pages
Unlimited number of moderated comments
Unlimited replies and private messages
Auto Comment Poster - Unlimited comments
Real time monitoring and moderating
Custom tags and full message personalization
No branding in replies and private messages
Moderate comments by specific keywords
Auto reply to guest posts and comments
Autoresponder campaigns for all fan page posts
Specific autoresponders only for some posts
Auto reply in sequence to private messages
Automatically reply with private messages
Auto hide or delete unwanted comments
Block users from fan pages for bad language
Auto reply to regular posts, images and videos
Auto reply to Facebook ADS and dark posts
Advanced support through ticketing system
START YOUR FREE TRIAL

Professional

plan

[FREE 30 DAYS TRIAL]
7.9

$
59

$
79

$
Facebook accounts - 3 accounts
Comment autoresponders - 10 campaigns
Messenger Bot - 10 campaigns
Instagram Moderator - 10 campaigns
FB Export Tool: 5000 exported users/month
Facebook contests module: YES
Unlimited Facebook pages
Unlimited number of moderated comments
Unlimited replies and private messages
Auto Comment Poster - Unlimited comments
Real time monitoring and moderating
Custom tags and full message personalization
No branding in replies and private messages
Moderate comments by specific keywords
Auto reply to guest posts and comments
Autoresponder campaigns for all fan page posts
Specific autoresponders only for some posts
Auto reply in sequence to private messages
Automatically reply with private messages
Auto hide or delete unwanted comments
Block users from fan pages for bad language
Auto reply to regular posts, images and videos
Auto reply to Facebook ADS and dark posts
Advanced support through ticketing system
START YOUR FREE TRIAL

Elite

plan

[FREE 30 DAYS TRIAL]
12.9

$
99

$
129

$
Facebook accounts - 10 accounts
Comment autoresponders - 20 campaigns
Messenger Bot - 20 campaigns
Instagram Moderator - 20 campaigns
FB Export Tool: 5000 exported users/month
Facebook contests module: YES
Unlimited Facebook pages
Unlimited number of moderated comments
Unlimited replies and private messages
Auto Comment Poster - Unlimited comments
Real time monitoring and moderating
Custom tags and full message personalization
No branding in replies and private messages
Moderate comments by specific keywords
Auto reply to guest posts and comments
Autoresponder campaigns for all fan page posts
Specific autoresponders only for some posts
Auto reply in sequence to private messages
Automatically reply with private messages
Auto hide or delete unwanted comments
Block users from fan pages for bad language
Auto reply to regular posts, images and videos
Auto reply to Facebook ADS and dark posts
Advanced support through ticketing system
START YOUR FREE TRIAL